! Last update Mar 30 2006 >
GT Live Roll Call and misc pics at Phoenix Intl Raceway May 13, 2006.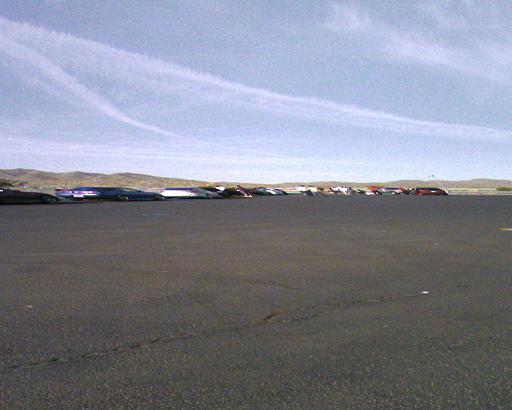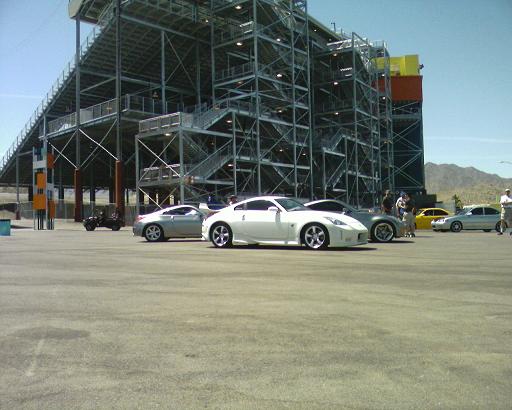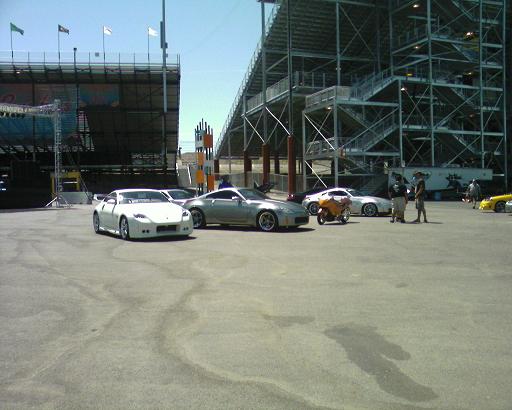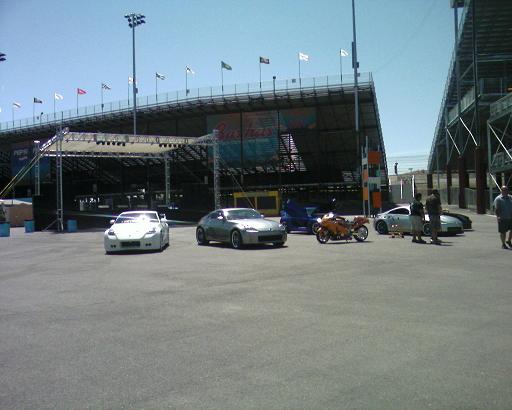 The second parking area. (Nobody understood why).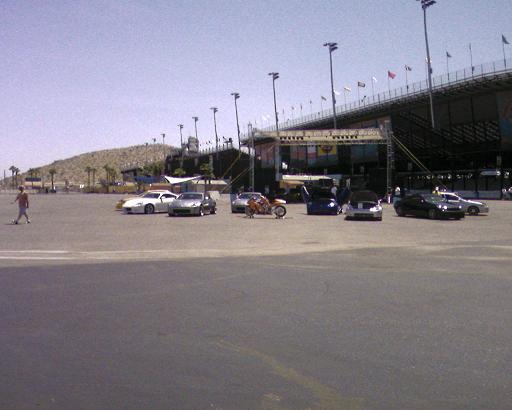 Well the bike show consisted of 1 bike.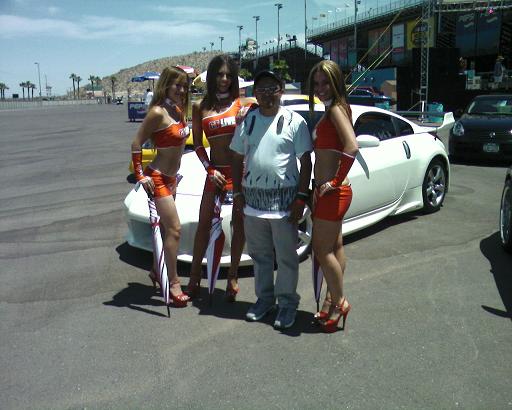 Oh, did not expect this!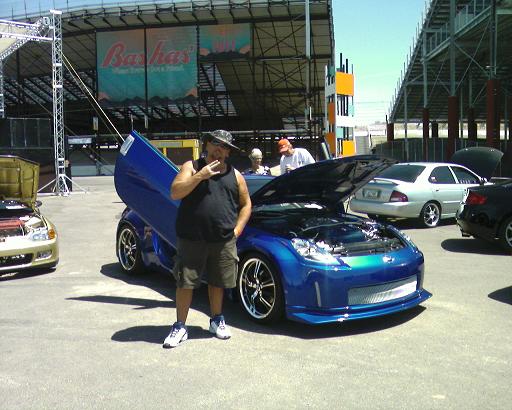 Robert's (Blue Dragon) 2003 350Z. We all had a laugh about why the Honda was parked with us.
Back to previous page Back to Ron's 1337z0r 2006 Nissan 350Z Veilside Version 3 Home
Check out my profile on cardomain.com Check out my profile on thecarspace.com Check out my profile on AZ350Z.Com
---
© 2006 All Rights Reserved Hosted by IntouchInternet.Com